Archbishop Neale Council No. 2279 Charter

 

Knights of Columbus
To whom it may concern - Greetings​​

Past Grand Knights and Chaplains
Knights of Columbus History
Whereas, it having been made known to the Officers of the Supreme Council of the Knights of Columbus that a sufficient number of eligible men residing in the town of La Plata in the State of Maryland have duly petitioned that they be granted a charter and authorized to organize and maintain a Council of the Knights of Columbus, that their petition be granted:


Therefore be it known that the duly authorized Officers of the Knights of Columbus, by and with the consent of said Supreme Council hereby authorize and direct the following named gentlemen to assemble and work as a regularly constituted Council of the Knights of Columbus to be designated by the name:

​Archbishop Neale Council - Number 2279

Paul D. Brown
Thos. P. McDonagh
F. Wills Posey
P. Reed Wills
Rev. Patrick J. Bradly
Walter H. Mudd
Philip S. Bowling
Eugene Mudd
Dr. Aubrey A. Posey
Joseph P. Tippett
Thos. Canfield Jenkins
Louis E. Freeman
​​
F. Stone Posey
Algie B. Murphy
Francis H. Hamilton
Victor B. Bowling
John C. McWilliams
Perry Swann
Lawrence J. Rice
Fabian D. Sanders
Reginald D. Farrell
Wilson D. Bowling
P. Augustus Wheatley
Leo K. Farrall
Wm. H. Irvin
Harry I. Sanders
Francis P. Spalding
Albert L. Elder
Reuy P. Bowling
Robert M. Garner
Robert A. Hungerford
T. Wright Wills, Jr.
George R. Simpson
A. P. Vacchiano
Andrew C. Gardiner
Francis E. Mattingly

​​
Francis P. Hamilton
John C. Owen
F. Vivian Wheatley
Jos. A. Sanders
Henry L. Mudd
J. R. Cooksey
R. P. Murphy
Thos. R. Farrall
Francis P. Hamilton
Rev. Samuel J. Peck
Joseph P. Jarboe
Wm. H. Sheriburn
J. R. McCarthy
Dr. Thos. S. Owen
D. T. Cooksey
Jerre Norris
Rev. A. J. Guiney
Jas. Leonard Garner
Joseph D. Mudd
F. Brooke Matthews
Wm. E. Sanders
J. Neale Hamilton
Edw. L. Sanders
Raymond J. Mattes


And we do hereby Grant to said Brothers aforesaid to receive members and perform all work of the Knights of Columbus agreeable to the usages of the Knights of Columbus, to exact from their numbers such fees as they shall judge necessary for the support of their Council, and the regular payments of all legal dues and assessments and to observe with due respect all ordinances emanating from the Supreme Council of the Knights of Columbus. In Testimony Whereof We have hereunto affixed our names under the seal of the Supreme Council 

James A. Flaherty, Supreme Knight Given this nineteenth day of June 1921 William J. McGinley, Supreme Secretary 


​​
ARCHBISHOP NEALE COUNCIL No. 2279
Bel Alton, Maryland


Thomas O. Hill, Grand Knight

Archbishop Neale Council was organized June 19, 1921, by a group of dedicated Catholic gentlemen numbering twenty nine members. But their numbers increased rapidly, considering the sparsely settled communities, with the enthusiastic support of our first Chaplin, Father Brent Matthews, and first Grand Knight P. D. Brown and with the continuing support of Thomas P. McDonagh, our second Grand Knight.

Our Council being located in Charles County, the seat of Catholicism in the New World, is endowed with the roots of our Religion and we are, indeed, fortunate in being part of this great heritage. We have to travel but a few miles in most any direction to find solace in the richness of history and historical sites: Mount Carmel, the first Carmelite Convent in America, St. Thomas Manor at Chapel Point and St. Ignatius Church, the oldest continuing Church in the Unites States and many others.

The names Neale, Brent, Matthews, Spalding and so forth are from the earliest inhabitants and they left to us cherished memories of their devotion to Holy Mother Church, and memorable examples of their deeds.

This then is the springboard from which our Council has its beginning and these truths are forever exemplified in all our endeavors. Being small in numbers, we nevertheless, are proud of our accomplishments. In 1926, the Council gave generously toward a fund for relief of all those who suffered from the tragic disaster caused by a tornado which destroyed public schools and several homes.

Following this unexpected misfortune, Archbishop Curley purchased the McDonagh Institute, a local private school, and gave it to the Pastor or Sacred Heart Church in La Plata, to be operated as a Catholic School for Charles County pupils. Archbishop Neale Council gave generously toward the remodeling, improvements and other necessary expenses incident to this undertaking. Today, we have a High School adjacent to this property, constructed and furnished in the most modern pattern. Our Council has been a constant supporter of the new school having donated the fixtures for the Chemistry Laboratory and have continued to lend our assistance in the upkeep of the grounds and donations of equipment.

In 1946 Archbishop Neale Council celebrated its twenty-fifth anniversary with a banquet and at the time 25 year pins were presented to twenty-four Charter members. Again, in 1956 our Council together with Bryantown Council celebrated the occasion with a joint banquet and dance. This latter affair has been continued each year and now has blossomed into a Southern Maryland Council activity and looked upon as one of the highlights of our social activities. This is a fraternal accomplishment that truly demonstrates the intense Unity practiced by all the Knights of Columbus in our area.

The Physician Memorial Hospital was erected in La Plata during the year 1935 and Archbishop Neale Council donated the furnishing of a room. This hospital has now been replaced with a new and modern one and again our Council in concert with Bryantown Council have donated the furnishing of a room.

One of our greatest achievements, charitably, is the Charity Ball, sponsored annually by the Knights of Southern Maryland. This is conducted for the benefit of the Handicapped and Retarded Children of Charles and St. Mary's Counties. Through donations solicited by Knights, from business and our generous friends together with our Councils we have been blessed in being the bearer of gifts to these two organizations of $6,000.00 annually. In addition, the Ball is a social function that attracts almost a thousand participants yearly.

Through all the years our Council has also been most active in Catholic affairs. Our fifth Sunday Communion and Breakfasts are extremely well attended; most of our Brothers are active in the Holy Name Society, St. Vincent de Paul Society and ardent supporters of their parish and Pastors.

During the past five years Neale Council grew to membership of one hundred and forty and this was accomplished in part by reactivating the area known as Indian Head. As a result and what had always been anticipated, from this area and Piscataway, which lies in Prince George County, a new Council was formed in 1963, taking the name of John Fitzgerald Kennedy Council and twenty-four members of our Council transferred to the new Council. It is our understanding that John Fitzgerald Kennedy Council is making rapid strides and we of Archbishop Neale Council take pride in being contributors to their success.

During the term of Hugh C. Gardiner, III, 1960-1962 as Grand Knight and George E. Barnes, 1962-1964 as Grand Knight our Council was the recipient of the Star Council award. Neale Council is proud of its part in the affairs of the Knights of Columbus, in our support of the State Council, and history will record the high regard in which we cherish our responsibilities as Knights and Defenders of the Faith inherited from our illustrious Catholic Missionaries who so gloriously blazed the way in Charles County.


Past Grand Knights and Chaplains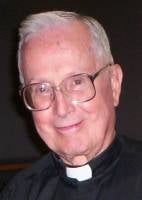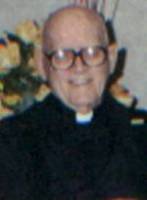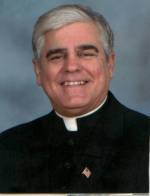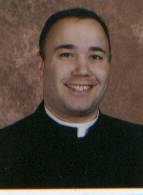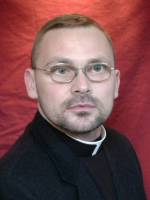 *
Rev. Edward P. O'Connell, S.J.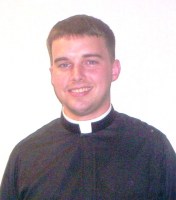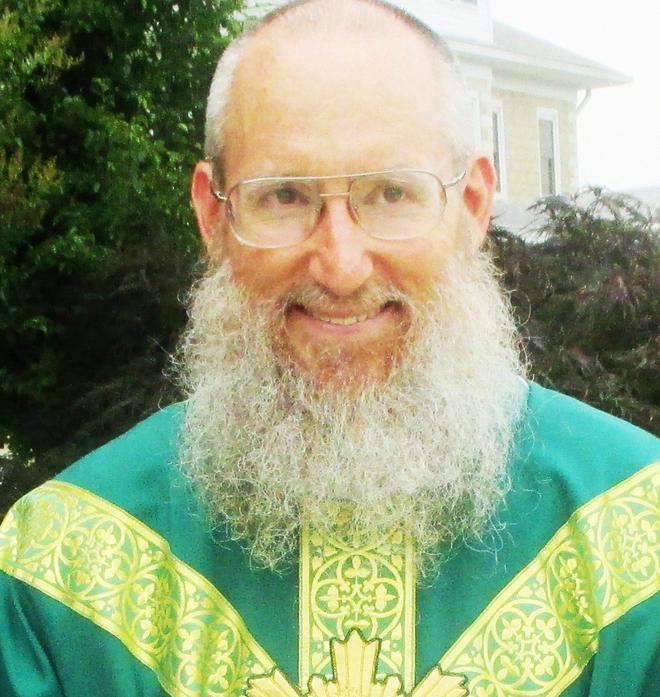 *Deceased​​

FDD - Former District Deputy
1921, 1922
1923, 1924
1925
1926
1927
1928
1929
1930, 1931, 1932
1933
1940
1941
1942
1943
1944
1945, 1946
1947, 1948
1948
1949
1950, 1951
1952
1953
1954, 1955
1956, 1957
1958, 1959
1960, 1962
1962, 1964
1964, 1965 
1966, 1967
1968, 1969
1970, 1971
1972, 1973
1974, 1975
1976, 1977
1978 - 1979
1979, 1981
1981
1982
1983 
1984, 1985
1986 
1987
1990 - 1991
1992. 1993
1994
1995, 1996, 1997, 1998
1999 - 2000
2002
2004

2005
2006
2007 - 2008
2008 - 2009


2009 - 2010
2011,  2012
2013 - 2014
2011 - 2012

2014 
2015 , 2016

*Paul D. Brown. . . . . . . . . . . . . . . . . . . .1921, 1922
*Thomas P. McDonagh. . . . . . . . . . . . .1923, 1924
*F. B. Mathews. . . . . . . . . . . . . . . . . . . .1925
*Paul D. Brown . . . . . . . . . . . . . . . . . . .1926
*Dr. Aubrey Posey. . . . . . . . . . . . . . . . .1927
*Paul D. Brown
F. E. Mudd
*Hugh C. Gardiner, Jr.
*A. Frank Vacchiano
*Hugh C. Gardiner, Jr.
H. R. Scott​​

*Hugh C. Gardiner, Jr

*Hugh C. Gardiner, Jr.
*C. William Nalley, FDD
G. I. Gardiner
*Hugh C. Gardiner, Jr.
*Hugh C. Gardiner, Jr.
*C. William Nalley, FDD
S. Philip Frere
William Robert Nalley
*Thomas L. Higdon, Sr.
*Carl E. Cooksey
Hugh C. Gardiner, III
*George E. Barnes
Thomas O. Hill
*Joseph B. (Snorter) Martin, Sr.
Eugene E. Fisher
*John Edward Frere
*Carl R. Baldus
*Harold R. Cooksey, FDD
William Daniel Mayer, FDD
Kenneth R. (Randy) Clark, Jr.
David C. Gardiner
Timothy G. Moore, FDD
Leonard H. Winkler
Gerricho (Gerry) D. Brosco, FDD
Robert P. Seith
*William P. Emley
Robert E. Simonds, Jr.
Michael O. Raymond
Thomas G. LaHood
Gregg A. LaFave
Robert A. Jacobs
Peter F. Czupryna
James (Jim) Witthar
Robert J. Cook

Greg Cross, FDD
Matthew L. Laidley
Matthew L. Laidley
Joseph P. Haggerty
Keith P. Vogel
Ryan P. Mudd
George C. Grooms, II
Mark S. Shutters
George C. Grooms, II

Mark Shutters
​​

*Rev. Farrall
*Rev. William C. Wherle, S. J.

*Rev. A. R. Thoman, S. J.






*Rev. Edward P. O'Connell, S. J.
*Rev. Edward P. O'Connell, S. J.
*Rev. Edward P. O'Connell, S. J.
Rev. Oliver McGready
Rev. Oliver McGready
Rev. Oliver McGready
*Rev. Edward P. O'Connell, S. J.
*Rev. Aloysius T. Newman
*Rev. Aloysius T. Newman
*Rev. Aloysius T. Newman
*Rev. Aloysius T. Newman
*Rev. Edward P. O'Connell, S. J.
*Rev. Edward P. O'Connell, S. J.
Rev. Karl R. Chimiak
Rev. Robert W. Golas, Jr.
Rev. Jaroslaw (Jerry) Gamrot
Rev. Jaroslaw (Jerry) Gamrot
Rev. Jaroslaw (Jerry) Gamrot
Rev. Jaroslaw (Jerry) Gamrot
Rev. John Reutemann
Rev. John Reutemann
Rev. Scott S. Holmer
Rev. Martin Flum
Rev. Lawrence C. Swink​​