Knight of Year Award - 2015
Council Awards
2016 - 2017

Shining Armor Award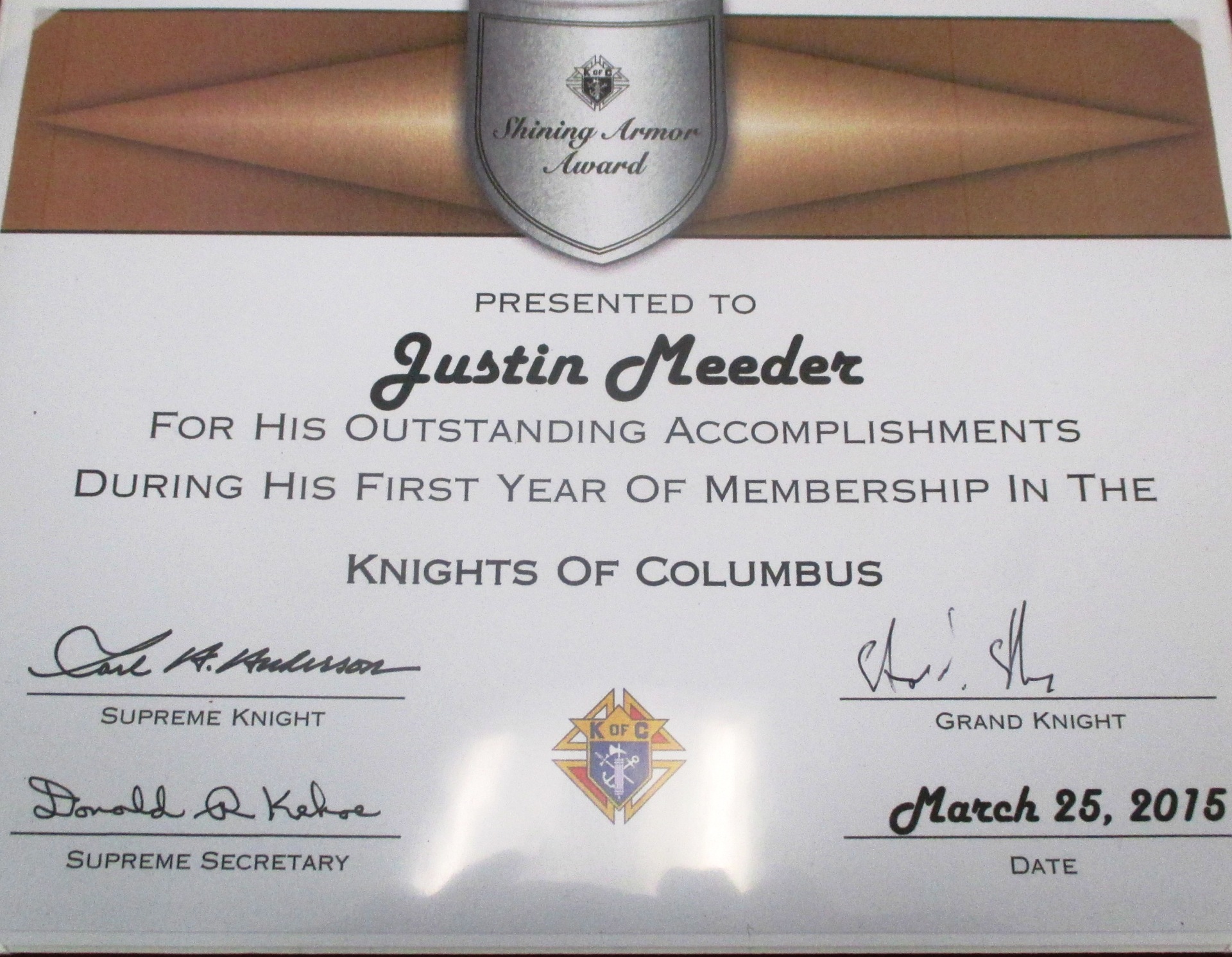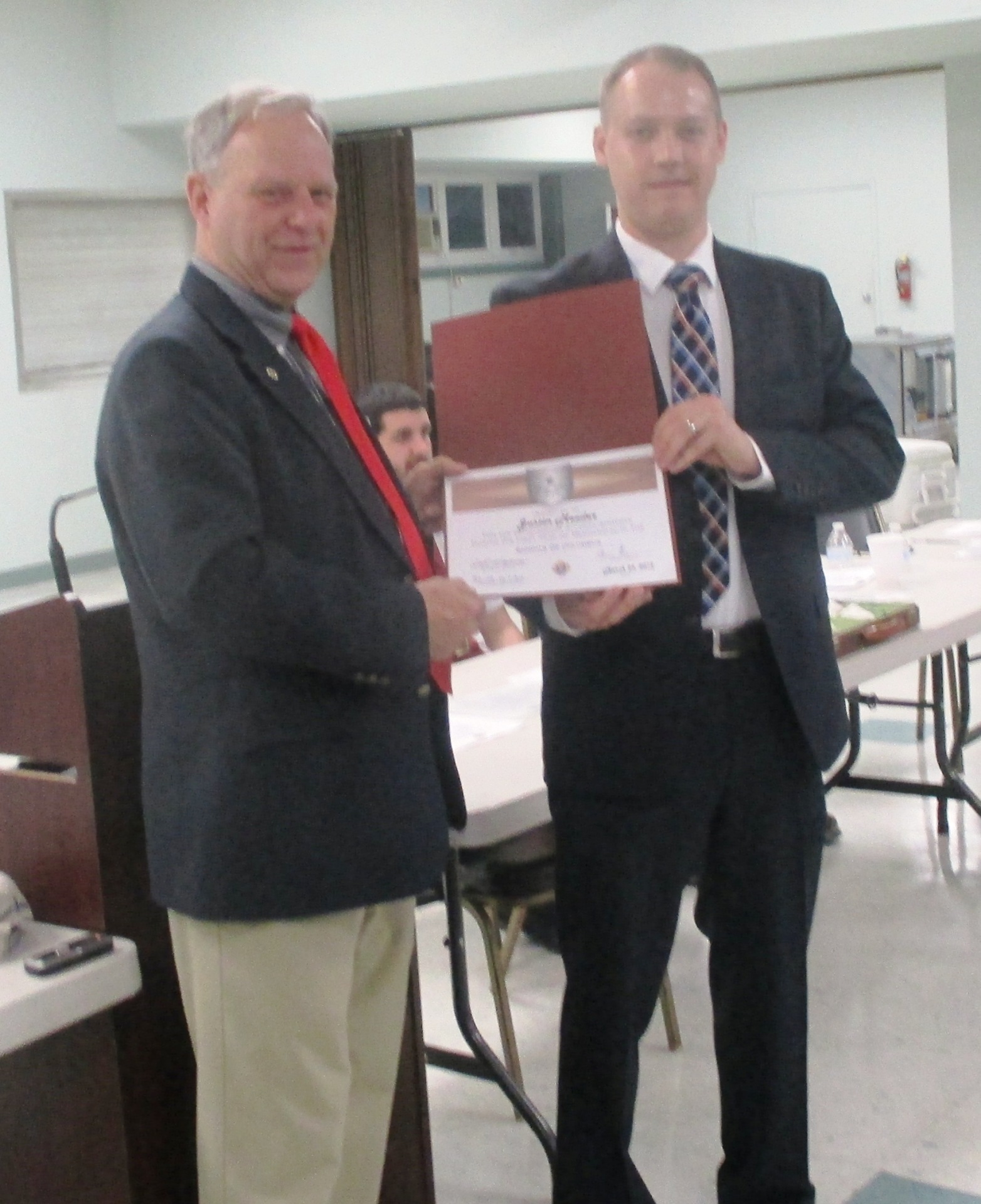 ​​
Awarded for service to the Order with distinction during the first year of membership, the "Shining Armor Award" is given to those men that exemplify what a true Knight of Columbus is.
​​
The concept of the
"Shining Armor Award"
program is to get new members active in the many facets of the Knights of Columbus as early as possible and assist in maintaining that activity and also honor them as a valued member of your council.

To qualify for the "Shining Armor Award" new Knights must during their first year of membership:


• Be involved in at least 3 council service programs.


• Attend at least 3 council business meetings.


• Receive their Second and Third degrees.


• Meet with their council's insurance representative.


• Recruit at least one new member. 
At our council meeting on 24 May 2017, Thom Partenope , Maryland State Council Membership Director, left, presented the Shinng Amor Award to Deputy Grand Knight Elect Justin Meeder. Congratulations Justin!
Knight of the Year - 2015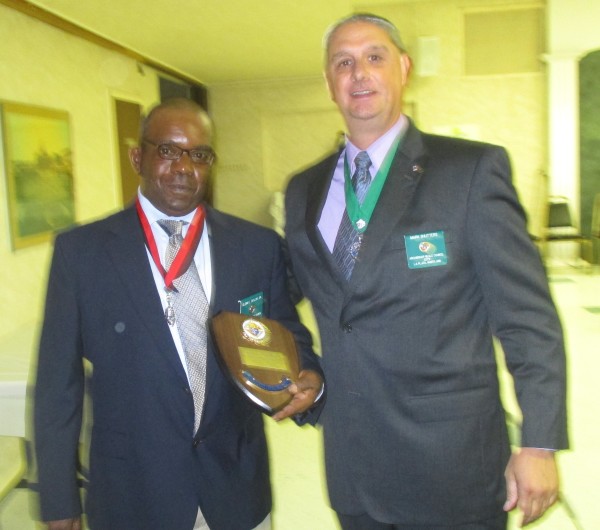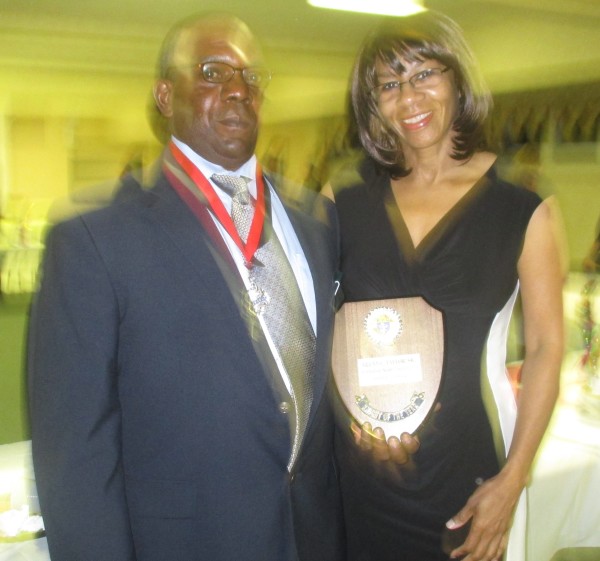 Grand Knight Mark SLhutters, right, congratulates and presents the Knight of the Year Award to Council Warden, Glenn Taylor.
Glenn Taylor and Gloria Rosier.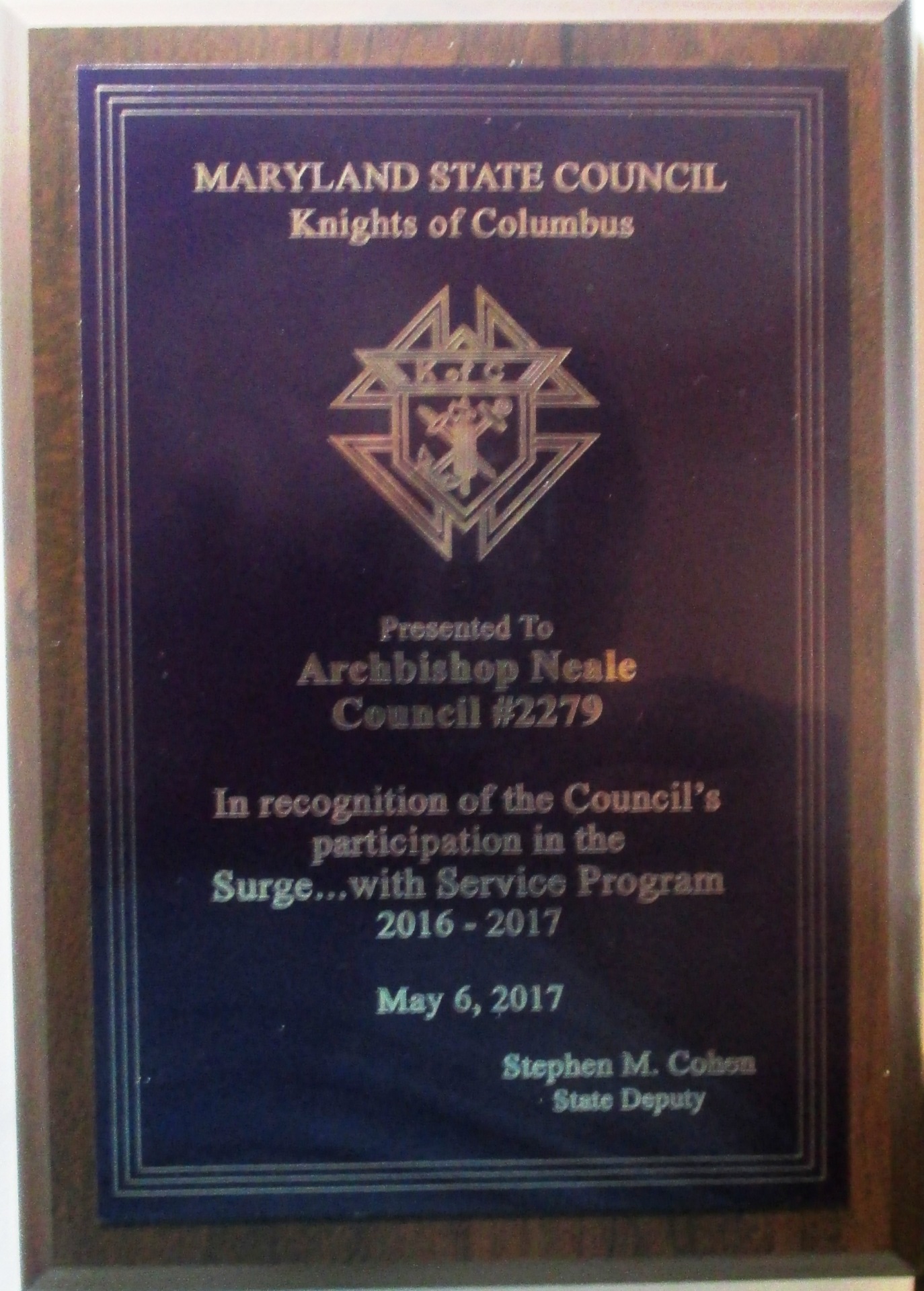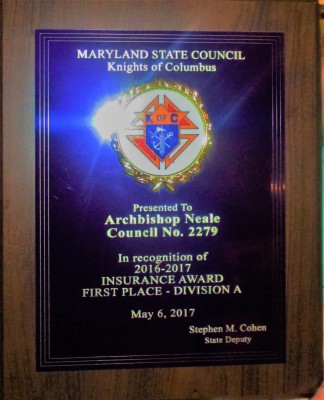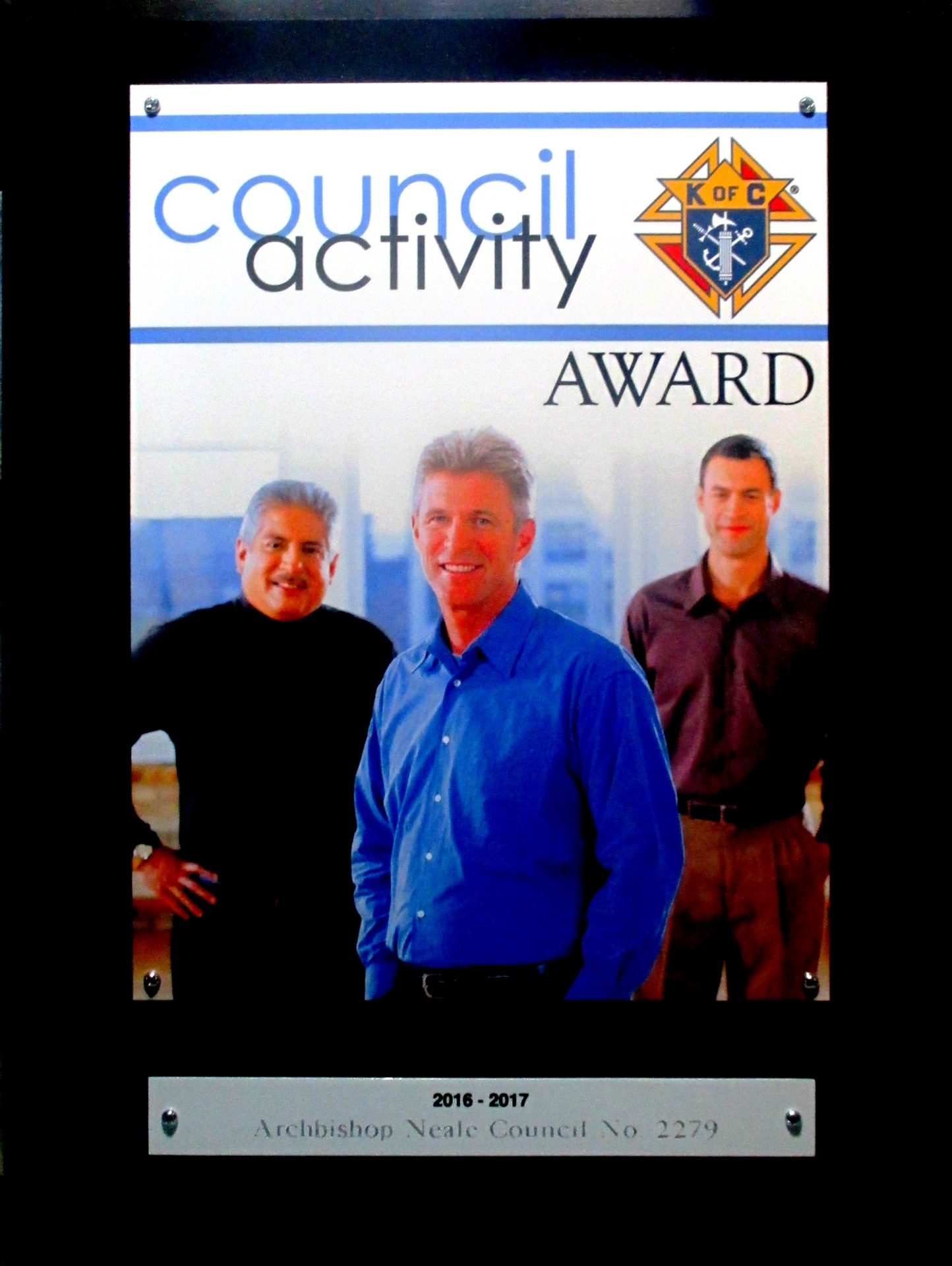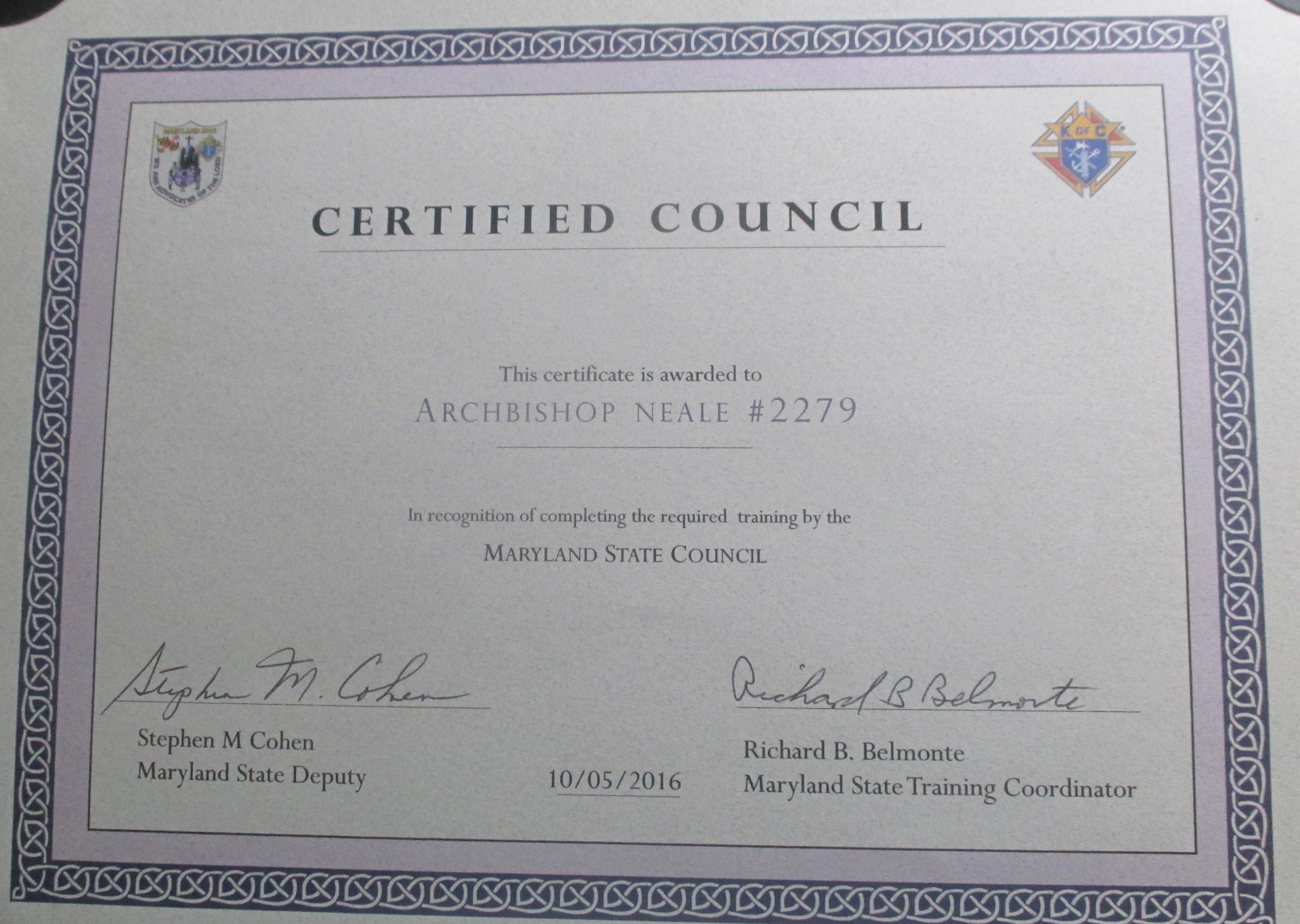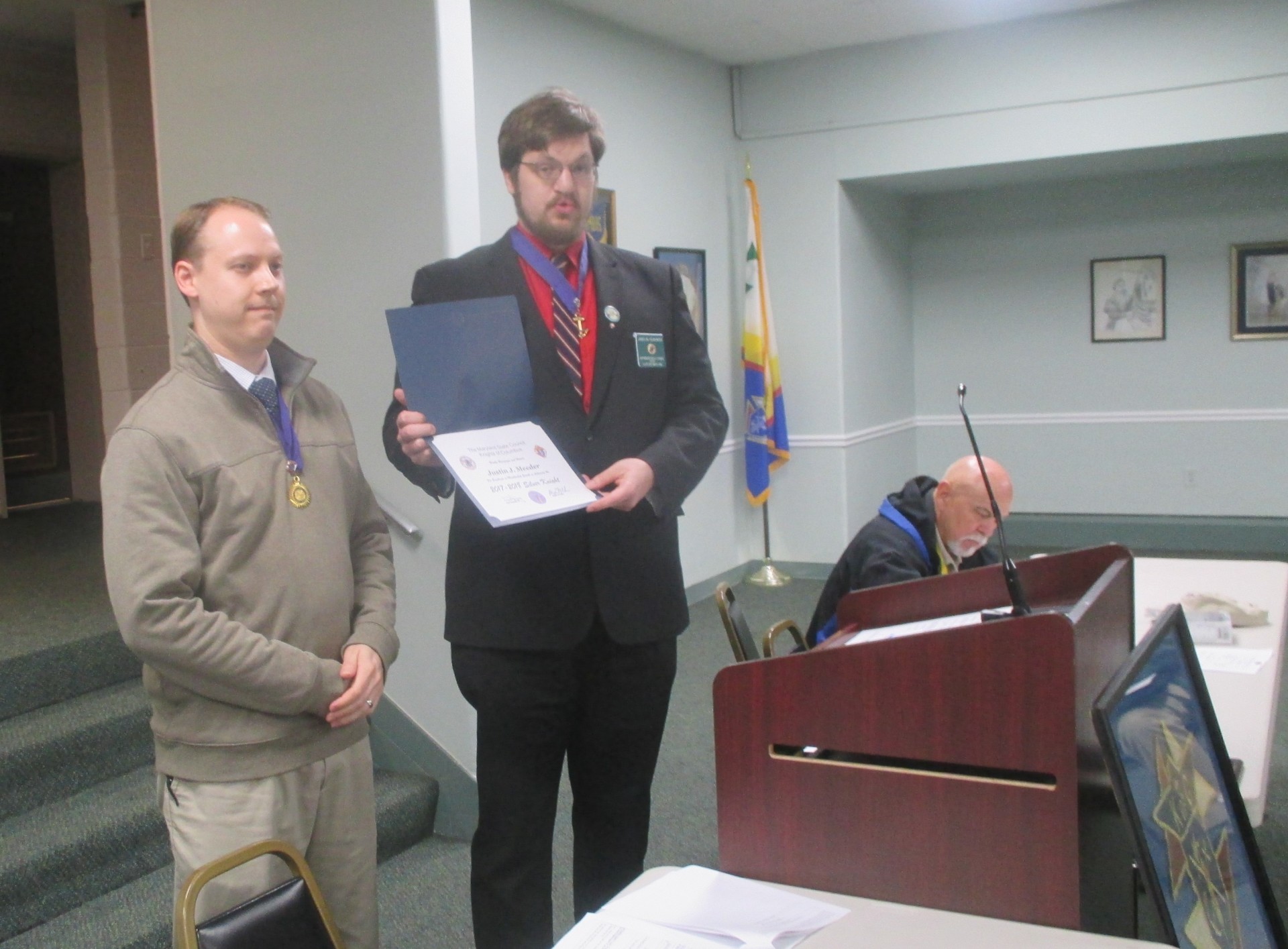 At a recent Archbishop Neale council meeting, Deputy Grand Knight, Justin Meeder, received the Knights of Columbus, Maryland State Council  "Silver Knight Award" from Grand Knight James Hojnowski. He was presented with a Certificate of Appreciation and a Silver Knight  Lapel Pin. Congratulations Justin!